Crown
Tea Lounge
Perth
Western Australia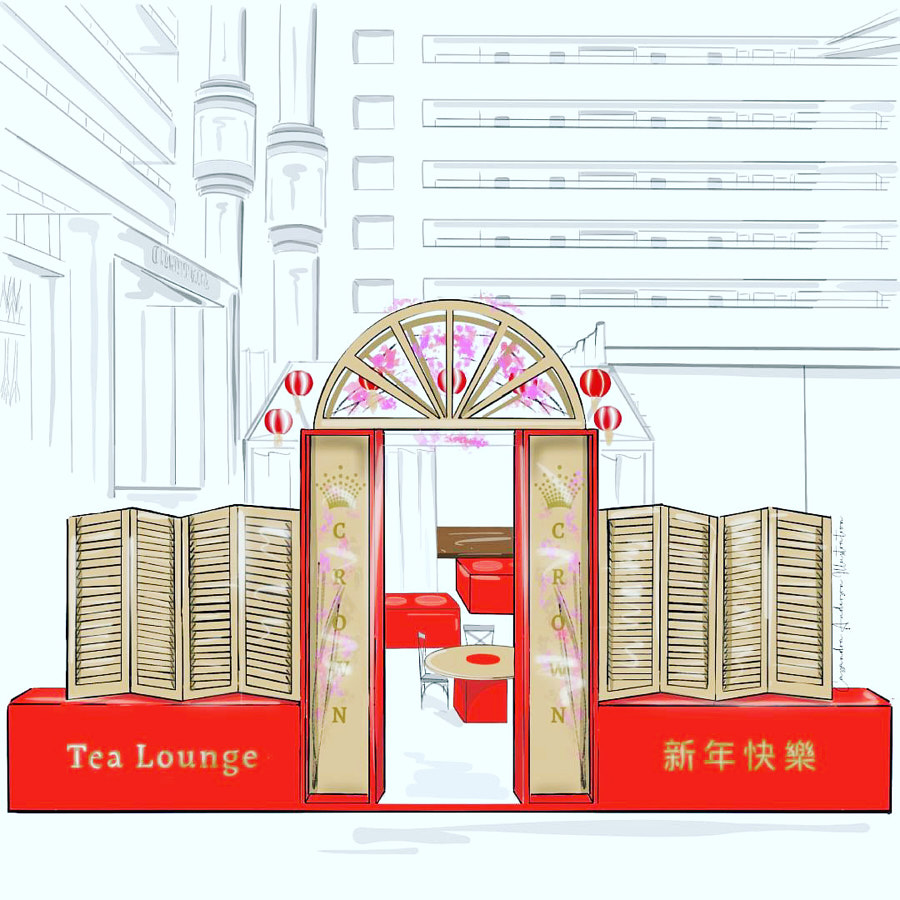 Event: Lunar New Year 2020.
Location: Perth, Western Australia.
 Brief: Convert the Cabana Lounge into a tea lounge for two weeks and tastefully incorporate Lunar traditions into the space.
Favorite Feature: The gold shutters make a real statement when entering the space, whilst the combination of reds & pinks soften the whole experience.