Crown Courtyard
Perth
Western Australia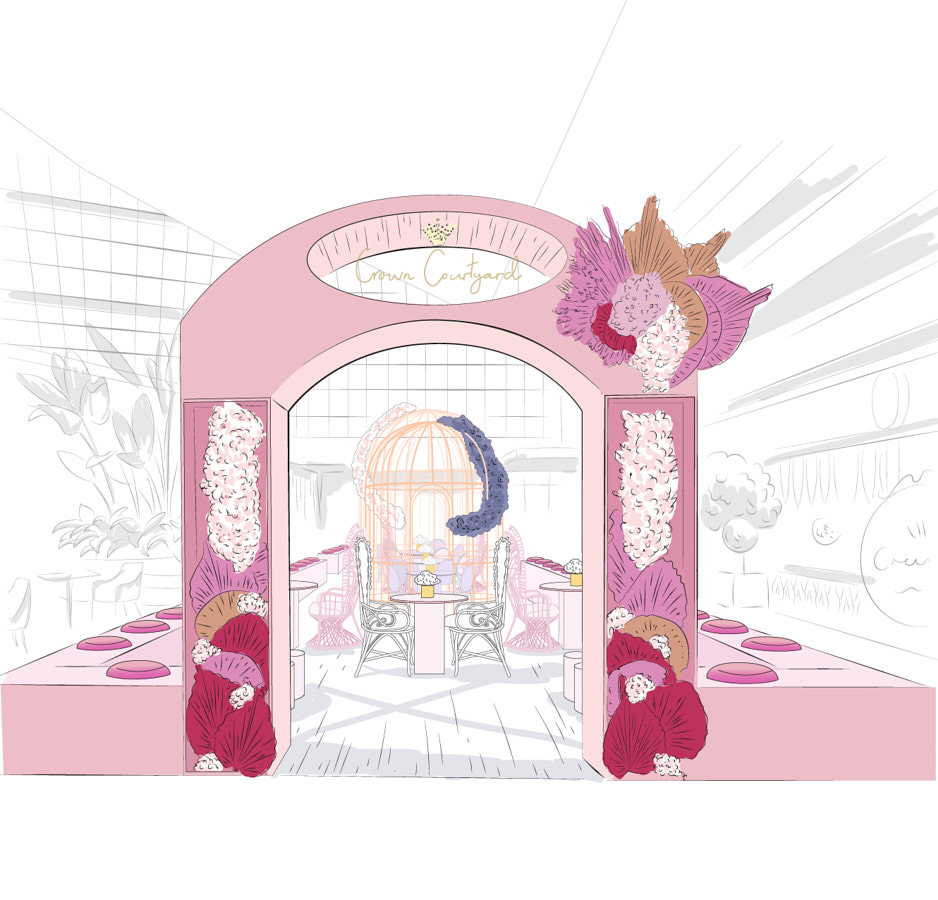 Event: Spring Carnival 2019.
Location: Perth, Western Australia.
Brief: Design a high tea that is on brand with Gordon's Pink Gin. We want a new and vibrant space that is Instagram worthy.
Favourite Feature: Without a doubt the gold bird cages, they were breath-taking and made a real statement. Baby's Breath was the floral of choice and it didn't disappoint, over 100 meters was used throughout the duration of the event which lasted 6 weeks.